Our next presentation is –
Red Joan – Thursday November 21st
Our next screening is "Red Joan" – Thursday November 21st, 7.30PM at the Assembly Rooms in Brighouse.
Tickets, £5 are on sale now at Harrison Lord and Ryecorn Wholefoods in Brighouse or online here
Starring Oscar nominated Dame Judy Dench
Joan Stanley is a widow living out a quiet retirement in the suburbs when, shockingly, the British Secret Service places her under arrest. The charge: providing classified scientific information – including details on the building of the atomic bomb – to the Soviet government for decades. As the interrogation gets underway, Joan relives the dramatic events that shaped her life and her beliefs.
"Period details, in particular the costumes, dress up the lack of real tension with a flourish of glamour. And the screenplay is perceptive about the role of a woman in a predominantly male world." GUARDIAN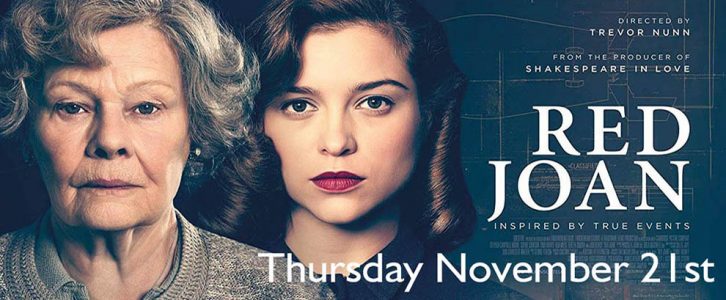 On Thursday 19th December we have our Christmas Party screening of "Yesterday"
Booking early is highly recommended for this amazing Beatles movie.
Complimentary mince pies etc!
Jack Malik is a struggling singer-songwriter in an English seaside town whose dreams of fame are rapidly fading, despite the fierce devotion and support of his childhood best friend, Ellie. After a freak bus accident during a mysterious global blackout, Jack wakes up to discover that The Beatles have never existed. Performing songs by the greatest band in history to a world that has never heard them, Jack becomes on overnight sensation with a little help from his agent.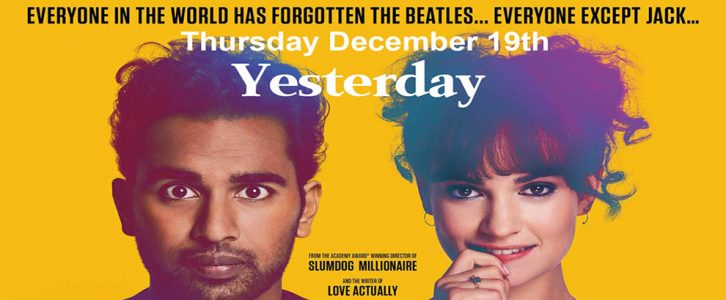 Tickets are available in advance from Harrison Lord and Ryecorn Wholefoods or on the door (from 7pm).
April 18th 7.30pm Brighouse Assembly Rooms (Masonic Hall), HD6 1EF
See the trailer here
Brighouse Cinema shows films on the third Thursday of every month
Brighouse Masonic Hall (Assembly Rooms), HD6 1EF. Tickets £5 on the door or in advance here
Future Presentations include:
Watch out for these future screenings:
Blinded by the Light
Holmes & Watson
All films and dates are subject to change