Our next presentation is –
Film Stars Don't Die in Liverpool
– Thursday 17th January
Based on Peter Turner's memoir, the film follows the playful but passionate relationship between Turner and the eccentric Academy Award winning actress Gloria Grahame in 1978 Liverpool. Once a Hollywood star, Gloria Grahame (Annette Bening) is now doing theatre in the UK. When she collapses one night, she calls an old flame (Jamie Bell) and asks him to take her to his family home in Liverpool. As she gets sicker, he remembers the romance they had that changed both their lives.
What starts as a vibrant affair between a legendary femme fatale and her young lover quickly grows into a deeper relationship, with Turner being the person Gloria turns to for comfort. Their passion and lust for life is tested to the limits by events beyond their control.
They are available in advance from Harrison Lord and Ryecorn Wholefoods or on the door.
January 17th 7.30pm Brighouse Assembly Rooms (Masonic Hall), HD6 1EF
See the trailer here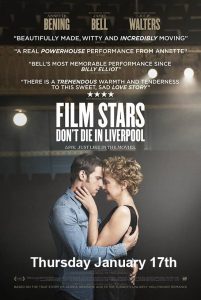 Brighouse Cinema shows films on the third Thursday of every month,  7.30pm
Brighouse Masonic Hall (Assembly Rooms), HD6 1EF. Tickets £5 on the door or in advance here
Future Presentations include:
Crazy Rich Asians Thursday February 21st
TICKETS ON SALE NOW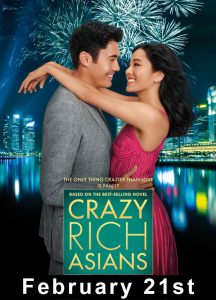 Bohemian Rhapsody – March 21st
TICKETS ON SALE NOW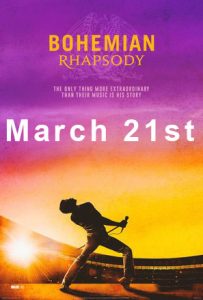 Watch out for these future screenings:
King of Thieves
A Star is Born
Mary Queen of Scots
The First Man
Robin Hood
Peterloo
All films and dates are subject to change