Our next presentation is –
The Favourite – Thursday August 15th
Multi Award winning film…one of the best of the year.
In the early 18th century, England is at war with the French. Nevertheless, duck racing and pineapple eating are thriving. A frail Queen Anne occupies the throne, and her close friend, Lady Sarah, governs the country in her stead, while tending to Anne's ill health and mercurial temper. When a new servant, Abigail, arrives, her charm endears her to Sarah. Sarah takes Abigail under her wing, and Abigail sees a chance to return to her aristocratic roots.
"Yorgos Lanthimos's tragicomedy set in the court of Queen Anne boasts daring performances from its three female stars and lashings of lust, intrigue and deceit" GUARDIAN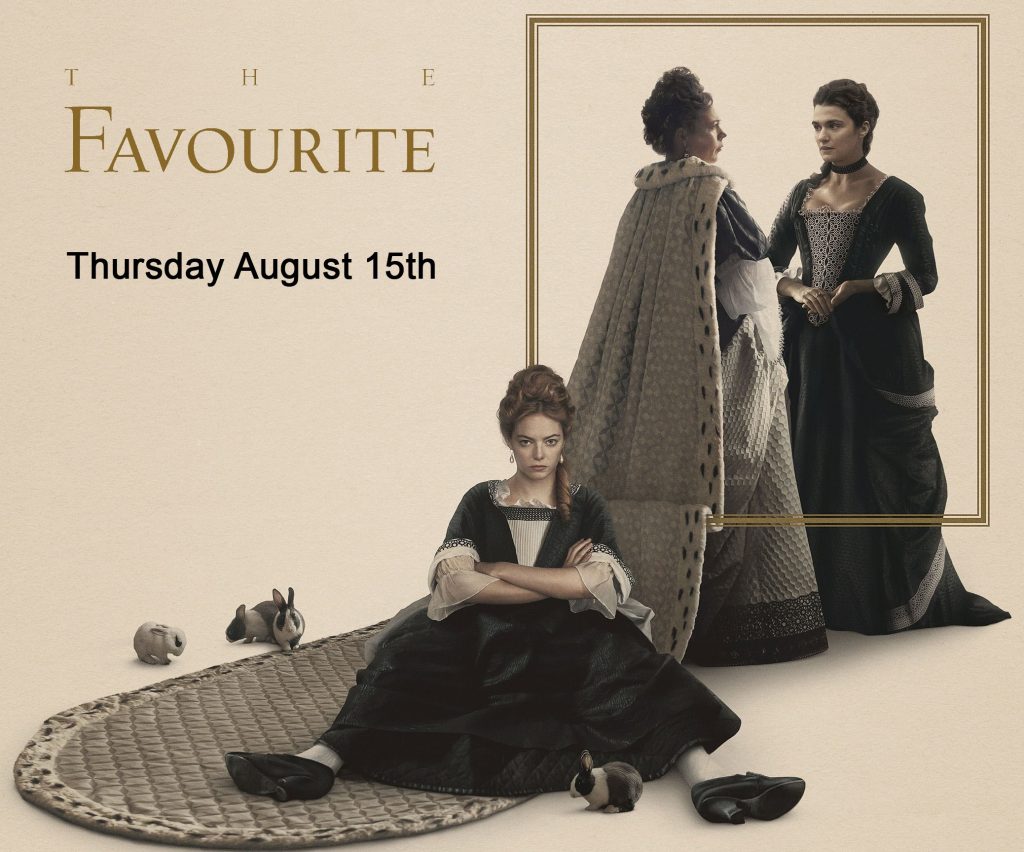 Tickets are available in advance from Harrison Lord and Ryecorn Wholefoods or on the door (from 7pm).
April 18th 7.30pm Brighouse Assembly Rooms (Masonic Hall), HD6 1EF
See the trailer here
Brighouse Cinema shows films on the third Thursday of every month
Brighouse Masonic Hall (Assembly Rooms), HD6 1EF. Tickets £5 on the door or in advance here
Future Presentations include:
Watch out for these future screenings:
Rocketman
The First Man
If Beale Street Could Talk
Tolkien
All films and dates are subject to change